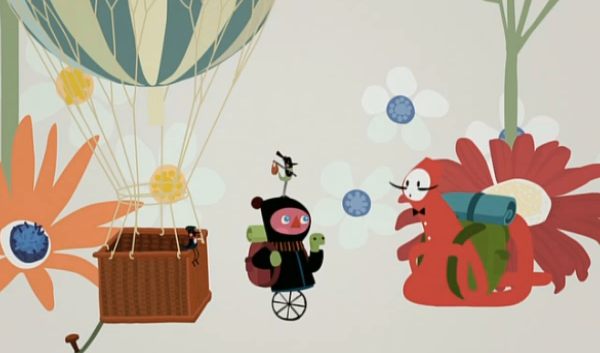 I morse såg vi ett avsnitt av Stor Fisks animation "Saari" på Barnkanalen.
Riktigt sköna grejer! Sonen satt som förtrollad.
Kolla själv på Viemeo och SVTPlay.

This morning i saw an episode of Stor Fisk's children's animation "Saari".
Real cool stuff! My son was completely mesmerized.
Have a look at Vimeo.