I like the term NSFW (not safe for work). It's a way of flagging a link as having (sexually) explicit content, without being judgemental. There is no moralizing in stating that some content is unlikely to be suitable at your place of employment.
The most recent issue of the Swedish web comic book babian.se is definitely NSFW. All comics except one are also in Swedish… But maybe you can look at Swedish pictures even if you can't read Swedish.
Jag gillar förkortningen NSFW (not safe for work). Den placeras ofta efter länkar till material som är sexuellt till sin natur och därför kanske inte passar så bra att besöka på jobbet. Förkortningen kan användas för att förvarna besökaren men är ändå inte moraliserande. Det ligger ju faktiskt inget dömande i att konstatera att vissa saker fungerar mindre bra på en arbetsplats än andra.
Det senaste numret av babian.se är i alla fall ett solklart fall av NSFW. Temat för nummer 18 är sex och delar av innehållet är ganska explicit. Bra är det i alla fall…
Medverkar gör Carl-Michael Edenborg, Loka Kanarp, Anastasia Wahl, Kim W Andersson, Frida Ulvegren, Hanna Petersson, Robin Ragnarsson, Bitte Andersson, Mikael Sol, Ralle och jag själv.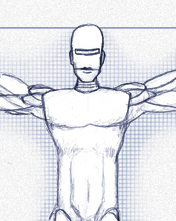 babian.se (NSFW)