I always become happy when I read something by William Gibson. While reading Zero History I found the following in the Swedish terrain:
Jag blir alltid så glad när jag läser William Gibson.
Ideerna! Språket!
Idag har jag läst klart Zero History och den var minst lika bra som tidigare böcker.
När jag läste som bäst stannade mitt tåg i Jonsered och jag fick se det följande i mobilen: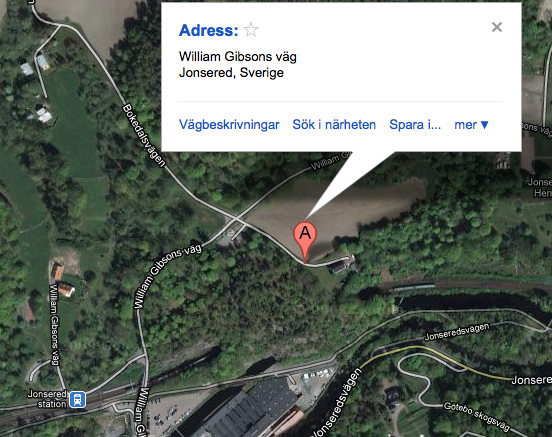 William Gibsons väg (William Gibson's street)