For a limited time, I am selling a work of art at Seriemarknad.se, an online market for small press comics that is active during a few comic book related events this fall.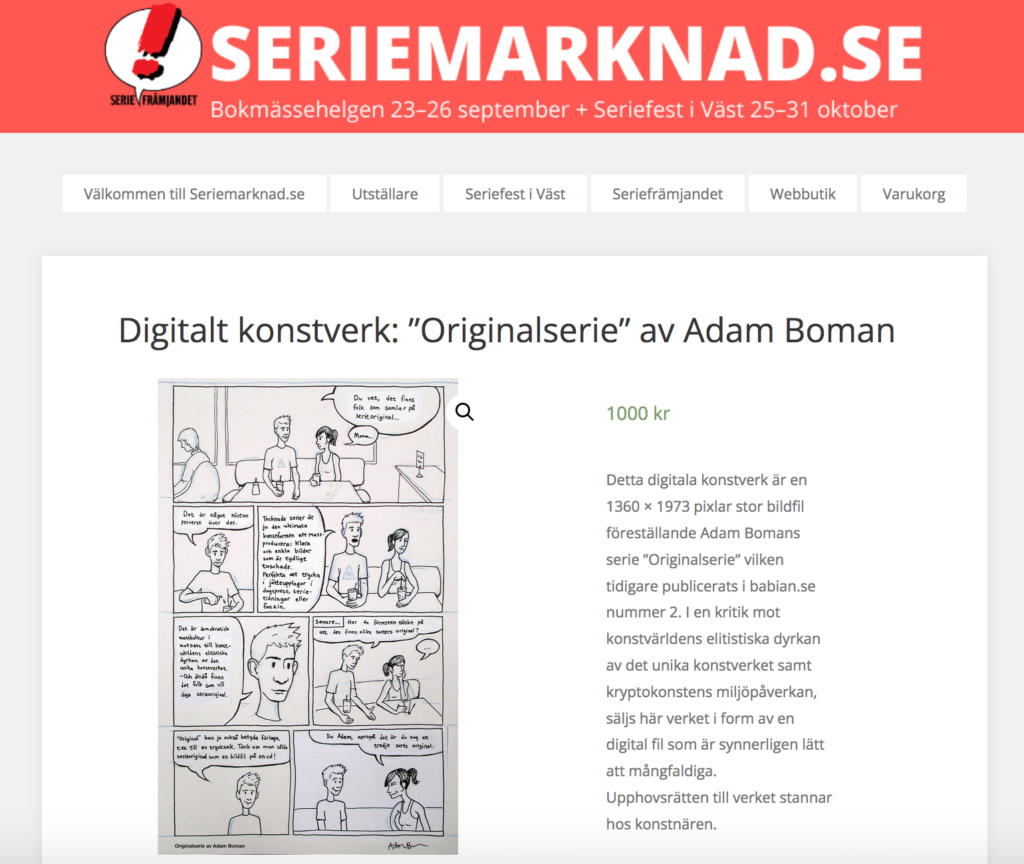 For the modest price of 1000 SEK (approximately 115 USD), an interested comic art connoisseur can buy a copy of a 1360 × 1973 pixel digital file that is a facsimile of my one-page comic Originalserie (Original Comic). The comic has been published in issue number 2 of the Swedish digital comics anthology babian.se.
The focus of the comic is the absurdity of seeking to own original comic art, when comics is the ultimate artform for mass production. This obsession with property and ownership is praticularly relevant in these days of NFT hysteria. Because of this, I am very happy to be able to sell it in a highly fungible form.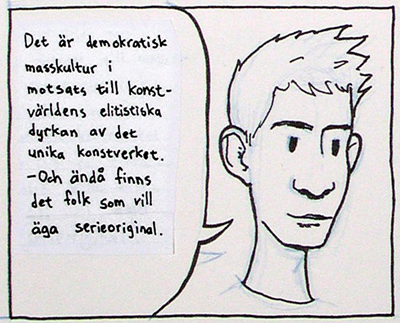 I have no objections to artists getting a new source of income, and I assume they laugh all the way to the cryptobank when rich people buy non fungible tokens in order to "own" art that is supposedly unique. The problem is the massive negative environmental effects caused by blockchain technology such as NTF. The climate crisis is too grave to allow wealthy art collectors and speculators to indulge in these vanity projects.